Our vision here at John Doe Design is to support your business in a way that promotes you and your agenda rather than promoting ourselves. We want to provide you with the tools and resources to help you be effective online.
There are many web and graphic designers from which you could choose, but there are none that will be more interested in helping you succeed. Our business model is simple – help you realize a profitable relationship with us so that you will be excited about spreading the word. No amount of advertising can rival a positive referral and we want to not only earn your business, but also earn your brag.
Our goal is not to make you think that we are the best at this point, but it is our goal to make you feel like we are the best once your project is complete. Contact us today to begin the process of letting us help you accomplish your goals in design or the online world.
From the Mouths of a Few of Our Customers
Our experience with John Doe Design has been one of the best experiences our company has worked with. After several attempts with past companies John Doe Design has given our company the direction we needed. The development of our websites was exactly what we expected. I highly recommend John Doe Design.
Ken Hodges, Results Marketing and Sales
I highly recommend John Doe Design. One of my clients told me this week that my website is the easiest website to navigate that they have seen. I am never disappointed in the work. The best part, I always expect to pay more for the quality of design I receive than I am actually charged.
Gina Latta, Owner, A+ Tutoring
Paul was referred to me by an acquaintance after I had decided to start working on a website for my business. I was struggling using the "build your own" websites and was unable to create a user friendly design that looked professional. I contacted Paul and we discussed what I was looking for and the estimated timeline. He was very patient with my needs and made sure everything was done to my liking. His prices are the most reasonable and fair I have seen in the industry. More importantly, it is the superior product that he delivers with dependable quick service that makes his work more impressive. I highly recommend using John Doe Design for your business needs.
Donnie Troy, Owner, 1QuestPayment.com
Who We Are
Our goal is to remain anonymous, but we do have a great group of people that provide their efforts and expertise to accomplish our clients goals.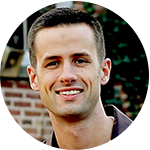 Paul Boyce
Owner
Paul has a wide variety of experiences in the graphic design, web design, and printing spaces. He brings an attention to detail and focus on great client experience and results.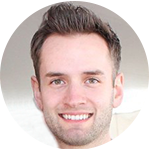 Jonathan Boyce
Online Marketer
Jonathan has a background in online marketing and works with our web design process to ensure that a client is positioned for search engine optimization. He also manages pay-per-click campaigns for our clients.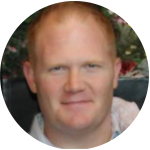 Douglas Wruck
Graphic Designer
Douglas has a background in using and teaching graphic design and the Adobe Creative Suite. His abilities serve our clients very well in providing first-class design.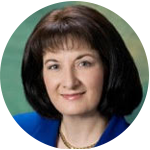 Angie Zachary
Copy Writer/Proofreader/Editor
Angie has been a proofer/editor for nearly 35 years and has taught English grammar and composition on the college level. Her writing style is informative and enjoyable improving the site visitor's experience.