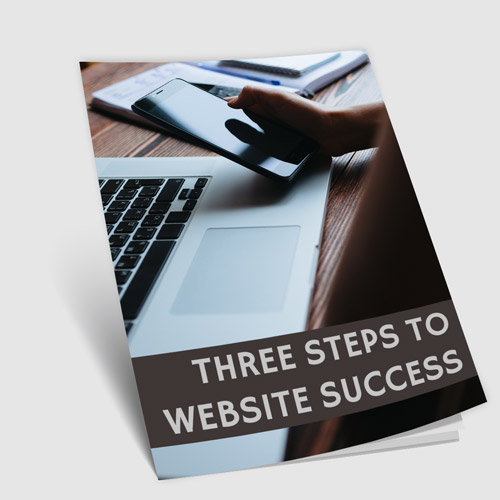 Get your free copy of
"Three Steps to Website Success"
Is your website as successful as you want it to be? Let us email you this guide to help you improve your online presence.
You will also be added to our mailing list to receive helpful business tips. We will not share or sell your information and you may unsubscribe simply at any time. 
Your online presence should be creating growth in your business. If it is not, we can help.
Strategy Development
…web design, SEO, social media, internet marketing, etc. etc. If you are feeling overwhelmed, we can help you develop the correct strategy to differentiate your company and increase your bottom line.
Traffic Generation
Using a custom strategic approach we will get you the traffic you need.
Traffic Conversion
We will work with you to create an effective funnel to turn traffic unto qualified customers.
Give us a test drive with a free strategy session.
There is no obligation and you will get valuable tips you can apply to your business right away.
Are you operating a Local Business?
Are you utilizing Facebook to generate more local customers? Enter your email to receive our guide - "Making the Most of Facebook for Local Business"
There is no charge for this easy-to-follow guide to utilizing Facebook to boost your online presence. Get started now!